US4MEN
Frequently Asked Questions
COLOR CHART (colors are approximate)

WHAT DOES TIE SIDES MEAN?
Some of our bikinis allow you the option of selecting tie sides. This means that the strap from the back of the bikini and the strap from the front will tie together on the sides of your hips. No tie sides means there will be 1 continuous strap that goes around your hips from the front of your bikini to the back of the bikini.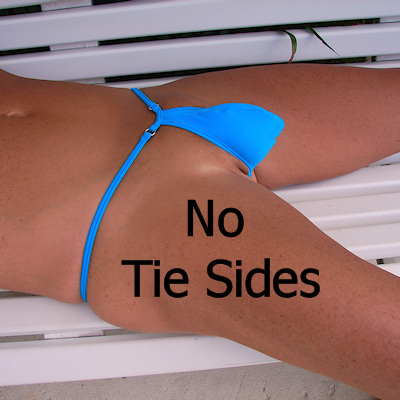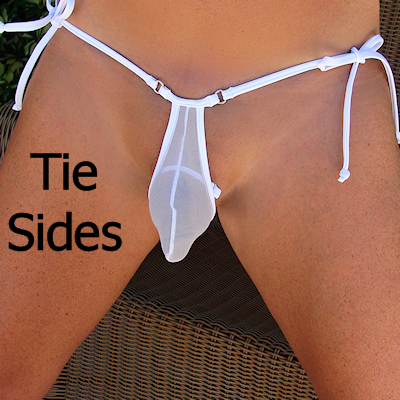 ARE THE CARE LABELS EASILY REMOVABLE?
The care labels are designed to be easily removed by the consumer. They are tear away labels. Grab the label firmly and in a swift motion tear from left to right.
HOW DOES ONE MEASURE TO ORDER THE CORRECT SIZE OF THE METAL RINGS FOR YOUR EXOTIC SUITS?
This can be a complex question. Some men like the rings very tight and some like them just snug enough to not fall off. Also some men like the shaft rings tight when soft and some tight when erect. A 2" ball ring is about 6.25" around. A 2.5" ball ring is about 7.75" around. A 1.25" shaft ring is about 3.75" around and a 1.5" shaft ring is about 4.75" around. The best suggestion is to purchase an item and give it a run if you are not familiar with wearing these types of products. We often have 1st time customers purchase a couple of items each with different size rings to experiment with whats good for them. Either way when you find whats good for you these products are not only sexy to look at but enjoyable to wear.
WHAT TYPE OF FABRIC ARE US4MEN PRODUCTS MADE OF?
We use first quality fabrics in the manufacture of all products. All swimwear, including the sheer range is generally 20% Lycra and 80% Nylon. We DO NOT line our bikinis therefore some light colors may be see through when wet.
WHAT IS THE CORRECT WAY TO PUT ON MY EXOTIC SUIT WITH METAL BALL RINGS?
It is important that you are completely soft. You must put the balls through the ring first one ball at a time then gently take the shaft by the head and slowly pull it through the ring. To take the rings off reverse the process. Make sure you are completely soft, gently back the shaft out and then remove the balls one at a time.
HOW DO I CARE FOR MY GARMENT?
Make sure to wash your bikini after each use. Chlorine and suntan oils can damage the fabric. After use, hand wash your bikini separately in mild soap, rinse well and hang dry out of the sun. Do not use bleach. Do not iron. Do not dry clean. Some colors may bleed when wet so keep colors separate until dry. Please refer to the specific care labels attached to each garment.